Asterida Villas are located on the edge of Stavros village on the Greek island of Ithaca, the Gem of Greece. The villas overlook Polis Bay and the neighbouring island of Kefalonia to the west. 3 spacious 2 Storey and well designed villas - Ellinis, Arethousa, Kallisti and 2 self contained cottages - Ariti and Chrisieida. Our Accommodations are all self-catering, giving you the freedom to eat in or dine out. Each villa and cottage has a view over Polis Bay and Asterida grounds.
A large swimming pool and Pool Bar oversee the beach below and to the north, are the mountains with Roussano perched on it's peak, a green plateua with olive trees and stunning views. All villas have modern interiors with a traditional exterior to be in harmony with the architecture of the island which has it's roots in the venetian style.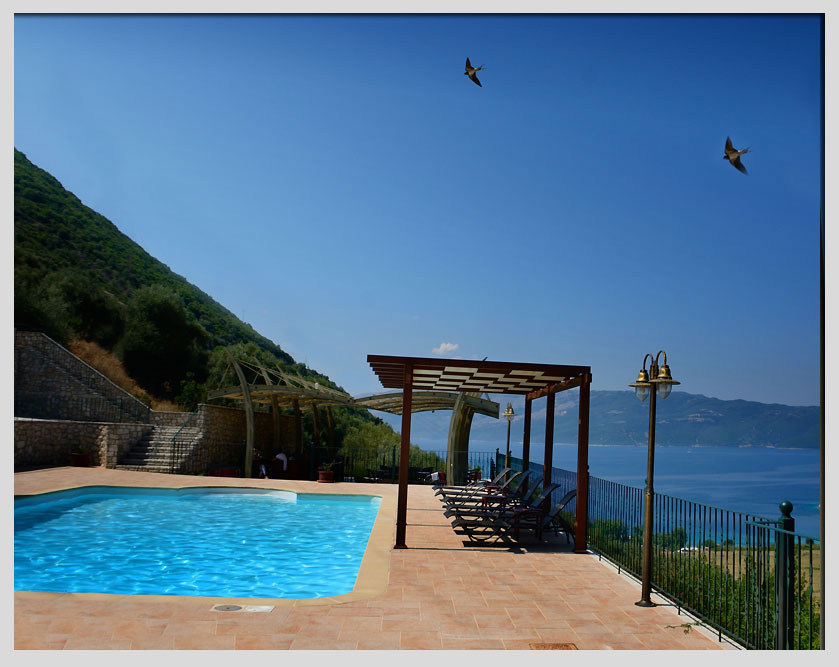 Asterida Villas are in walking distance to Polis Beach below, where pebbled strands with umbrellas and sun-lounges are located together with a cantina for refreshments. In Stavros village center, also in walking distance, you can find food marts, pharmacy, restaurants and cafe bars, atm and doctors surgery, public park and playground for children and stavros museum. homer's school archaeological site is also not too far from the villas and make a scenic walk.